Lucerne Australia is the peak industry body for the lucerne seed industry in Australia and it has over 80 grower members and 45 associate members. Lucerne Australia aims are to incorporate all relevant sectors of the Australian lucerne seed industry and has formed a membership body that acts in the best interests of the industry as a whole. Lucerne Australia focuses on research projects which will benefit the sector long-term, as well as issues such as noxious weeds and pests. Events and workshops focus on integrated pest management, irrigation, pollination, contracts, cost of production, and phyto-sanitary. Production-focused events which relate to seed and hay production are also well-received by members.
A public meeting was held to gauge interest for the formation of a new peak industry body to represent the interests of lucerne producers and the associated industry. Unanimous support from over 100 attendees saw the formation of Lucerne Australia in October 2005.
There have been industry bodies that have represented the interests of the lucerne seed industry in the past. Bodies such as South Australian Farmers' Federation Small Seeds Committee have been active in the representation of the industry. SAFF Small Seeds Committee then had linkages through to a national level via the Grains Council of Australia (GCA). However, representation through SAFF and consequently the GCA saw the voice of the lucerne seed industry diluted amongst the interests of other seed and grain commodities. In addition, immediately prior to the formation of Lucerne Australia, grower representation was largely left in the hands of the ASF (Australian Seeds Federation), which is primarily a seed marketing and processing representative body.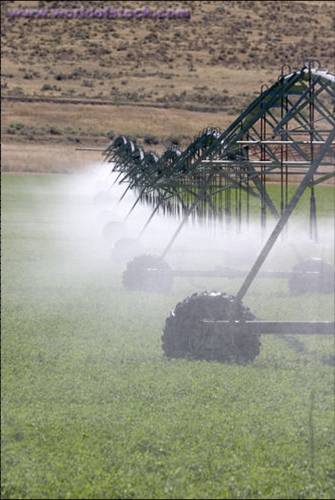 Activities that the executive committee has completed include:
Formalised constitution and establishment of database of members.
Appointment of an Executive Officer.
Surveying grower members and prioritising industry issues.
Developing a website.
Producing a quarterly newsletter for better communication to members and industry stakeholders.
Developed a relationship with the Australian Pesticide & Veterinary Medicines Association (APVMA). Lucerne Australia is recognised as an industry body to consult with on relevant issues.
Gained representation on the Rural Industries Research and Development Corporation Pasture Seeds Committee (RIRDC).
Formed a Dodder Management Plan in conjunction with South East Natural Resources Management Board and White Clover Growers Association.
Overhauled phytosanitary scheme in conjunction with PIRSA, SARDI and the Australian Quarantine and Inspection Service (AQIS), growers and marketers.
Representation as required by the executive committee or executive officer at industry events.
Establishment of a lucerne variety seed and herbage yield and persistence trial.
Completion of a RIRDC-funded 'Economic Analysis of the Australian Lucerne Seed Industry'.
Completion of a RIRDC-funded 'Development and Assessment of Leafcutter Bee Survival, Management and Reproduction in Southern Australia'.
Representation on the Tintinara/Coonalpyn Water Allocation Planning Committee.
Representation on the Tatiara Water Allocation Planning Committee.
Representation on the South Australia Irrigators Council and National Irrigators Council.
Liaison with the South Australian Government to develop a practical policy for alfalfa sprout seed production and regulation.
Ongoing communication with Food Standards Australia New Zealand (FSANZ) to develop a National Primary Production and Processing Standard for Seed Sprout industry.
Regular participation in the Australian pollination industry workshops in Canberra; from this a $391,000 Pollination industry Action Partnership project has been developed.
Developed a White Fringe Weevil Trial. There is ongoing research activity in this area.
Provided access and direct support for members to participate in study tours to the USA.
Surveyed grower members on cost and techniques of honey bee pollination in lucerne crops.
Lobbied State and Federal Parliament with industry issues, such as drainage and reflows projects.
Organised and hosted a RIRDC-funded 'Irrigation for the Future' Conference in 2008 in partnership with White Clover growers and the MacKillop Farm Management Group.
Organised and hosted a RIRDC-funded 'Pollination Symposium' in 2009 with HISPIC (Honey Industry Strategic Planning Committee Implementation Committee.
Completed a RIRDC-fuded Setaria and Panicum Trial.
Organised and hosted a RIRDC-funded 'Integrated Pest Management' Symposium (2010).
Developed a Lucerne Australia Strategic Plan which involved workshops to gain feedback from industry stakeholders.
Developed a web-based forum for improved communication between members.
Ongoing networking with plant breeders, to give provide members with information regarding experimental lines.
Providing strategic assistance with pollination trials with Australian Bee Services.
Built a relationship with the Ag Excellence Alliance to improve exposure in the agriculture industry.
Completed a member survey on Golden Dodder, a noxious weed.
Organised and hosted a Business Skills Day for members (2011) in partnership with Rabobank.
Organised and hosted a RIRDC-funded 'Seed Quality' Symposium (2011).
Supported Mark Kester, Executive Committee Member to obtain a RIRDC-funded Hugh Roberts Travel Award to study Golden Dodder in the USA.
Developed and lauched an indsutry-first Cost of Production tool exclusively for members.
Awarded a five-year, RIRDC-funded 'In-Field Lucerne Seed Fertiliser Trial' which will provide the first independent, publicly available research into fertiliser products on lucerne seed production (both irrigated and dryland) in over 40 years.
A RIRDC-funded five-year Centre Pivot Trial on drop-tube irrigated lucerne seed, herbage yield and plant persistence evaluation.
Finally, we provide members with an executive committee meeting summary each month, to update on our progress and activities.