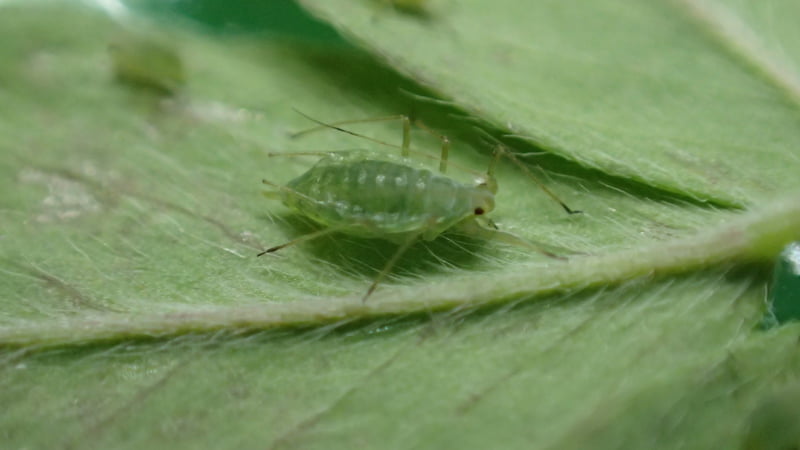 (photo courtesy Cesar Australia)
Lucerne Australia has successfully secured an emergency use permit from the APVMA to allow the use of UPL Australia's MainMan® 500 WG for the control of Bluegreen aphid (Acyrthosiphon kondoi) in lucerne seed crops.
---
Bluegreen aphids (BGA; Acyrthosiphon kondoi) are a significant pest of lucerne seed crops in Australia. In the past, growers have successfully used existing registered insecticides to control BGA when they reach damaging levels. This has largely been organophosphate and carbamate-based insecticides. However, multiple lucerne seed growers in both NSW and South Australia have recently reported chemical control failures when targeting BGA populations.
Emergency Use Permit (PER91940) - MainMan® 500 WG
In the face of these reports, Lucerne Australia has actively pursued an emergency use permit to meet the immediate crop protection needs of the seed industry.
The Australian Pesticides and Veterinary Medicines Authority (APVMA) has now issued an emergency use permit (PER91940) for the use of UPL's MainMan® 500 WG (active ingredient: 500g/kg Flonicamid) to control Bluegreen Aphid in lucerne for seed production. The permit is valid from 7th January 2022 until 31st January 2024.
Further, AgriFutures Australia has recently invested in a research project, led by Cesar Australia, to determine if insecticide resistance may have evolved in BGA populations and if it does indeed exist in the field.
Until this project work, initiated by Lucerne Australia, is completed (expected to be mid 2022) MainMan® 500 WG will provide the industry with an option for BGA control that acts via a different biological pathway than the current registered insecticide options.
Read the Label
As with any chemical application, care should be taken to observe ALL the label recommendations for use, rates, and with-holding periods (WHP) that MUST be observed.
The permit can be accessed via the APVMA Permits portal
https://permits.apvma.gov.au/PER91940.PDF
The label can be accessed via the UPL website
https://www.upl-ltd.com/au/product-details/mainman-500wg