Aaron Freeman from Colebatch has recently completed the Rabobank Farm Managers Program course held in the Barossa.
The week long course, designed to strengthen the operational and strategic skills of farm managers, covered topics such as managing people through leadership, managing time and increasing efficiencies, economic influences on business, insights into successful farming operations, essentials of financial accounts and budgeting, global trends in agriculture and business and key issues affecting agriculture.
Aaron said, "The week was full on, but one of the most valuable things was the networking with other farmers and hearing how they manage their businesses. I was particularly pleased to be able to come away with a better understanding of the financial management side of the farm business. That was really good. I also had my eyes opened to succession planning issues and found that very interesting."
Aaron says that he was highly impressed with the standard of the course and the expertise of the presenters who explained everything really well. "I am already recommending it to others," he said.
Lucerne Australia (LA) subsidised one-third of the course costs to participate in the week long program. Lucerne Australia Chairman, Bruce Connor, says that the organisation is very pleased to be able to assist the next generation to benefit from such programs and LA will offer the bursaries again next year.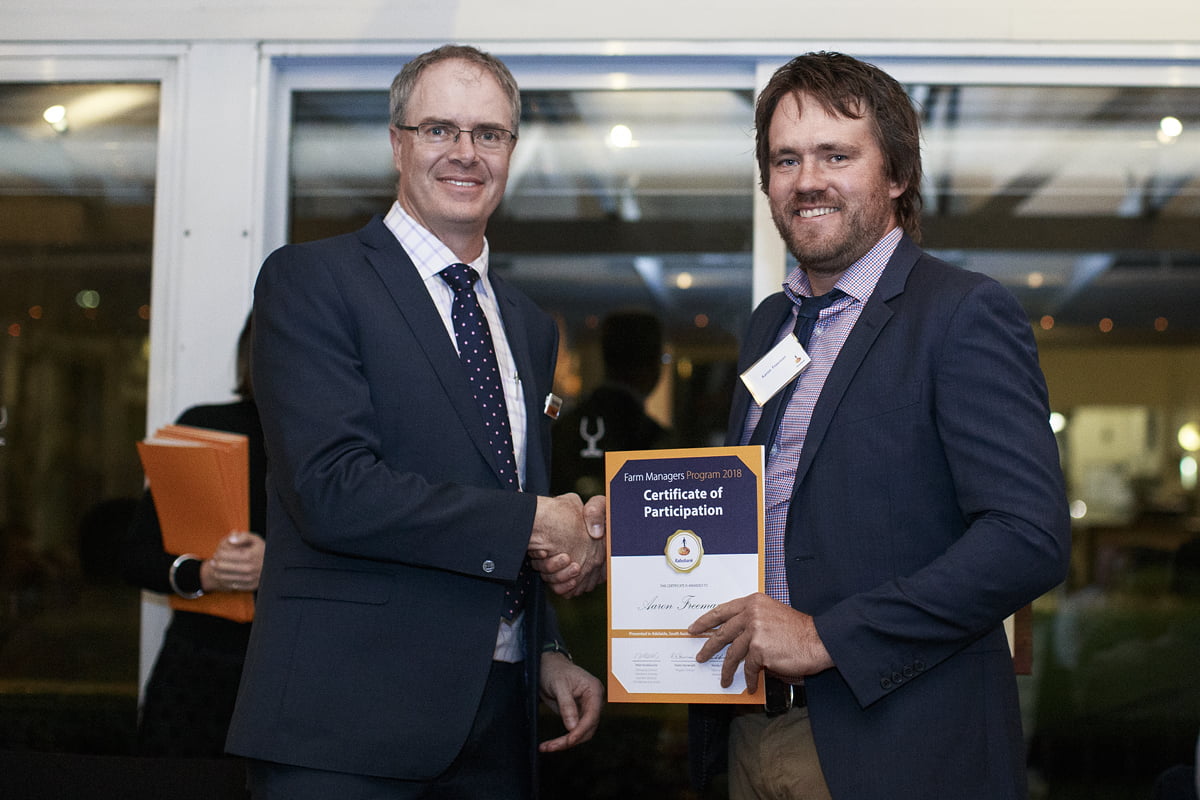 Aaron Freeman receiving his certificate of completion from Roger Matthews, Rabobank's Country Banking Regional Manager for South Australia and North West Victoria.