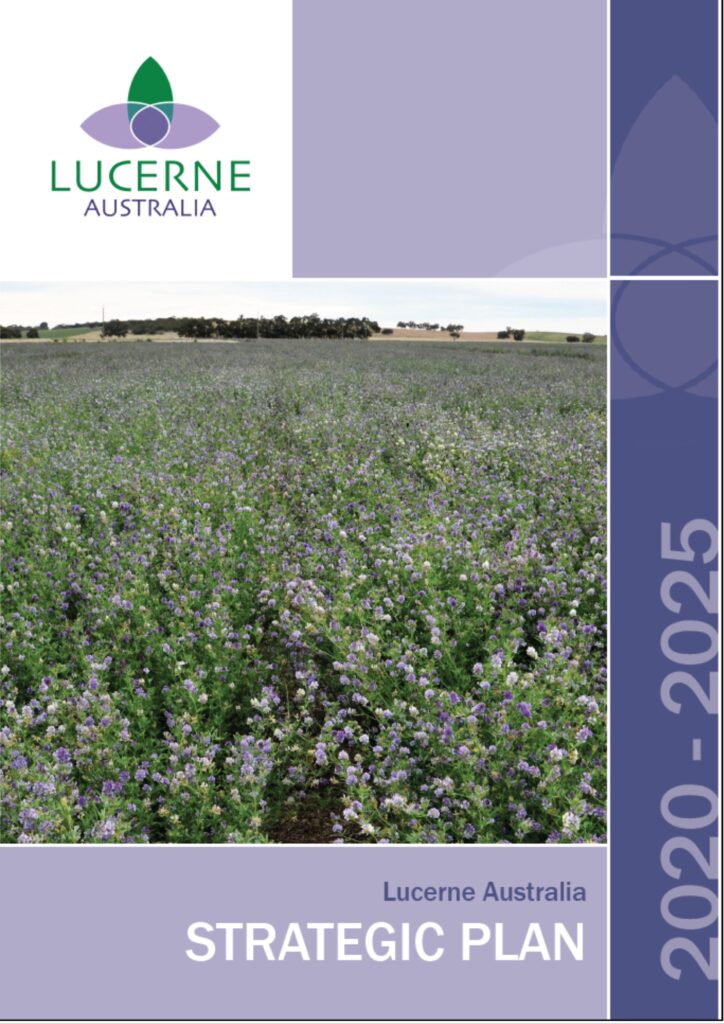 Lucerne Australia (LA) released it's new five-year strategic plan at yesterday's Information Session for growers and industry.
LA was formed in 2005 and is the peak body for the lucerne seed industry in Australia. The organisation aims to incoprorate all relevant sectors of the Australian lucerne seed industry and acts in the best interest of the industry.
The 2020-2025 Plan will ensure that Lucerne Australia remains well positioned to lead and enhance a sustainable Australian lucerne seed industry. The five key strategic imperatives :- Research, Communication, Membership, Representation and Sustainability, will guide LA's operation and investment as it approaches it's third decade as an organisation.
LA Chair Josh Rasheed sees the Strategic Plan as an essential part of best practice governance. "Internally it guides the Executive Committee in its management of the organisation. Externally, it communicates to our industry stakeholders who LA is and where it is going".
Each year the plan is enacted through the operations of Lucerne Australia. At yesterday's information session, industry and growers had the opportunity to hear from leading industry speakers including the latest outcomes from LA's major variety trial and an overview on new seed wasp research. Both project's are funded through AgriFutures Australia Pasture Seeds Program and are an example of grower's levies at work to benefit industry.