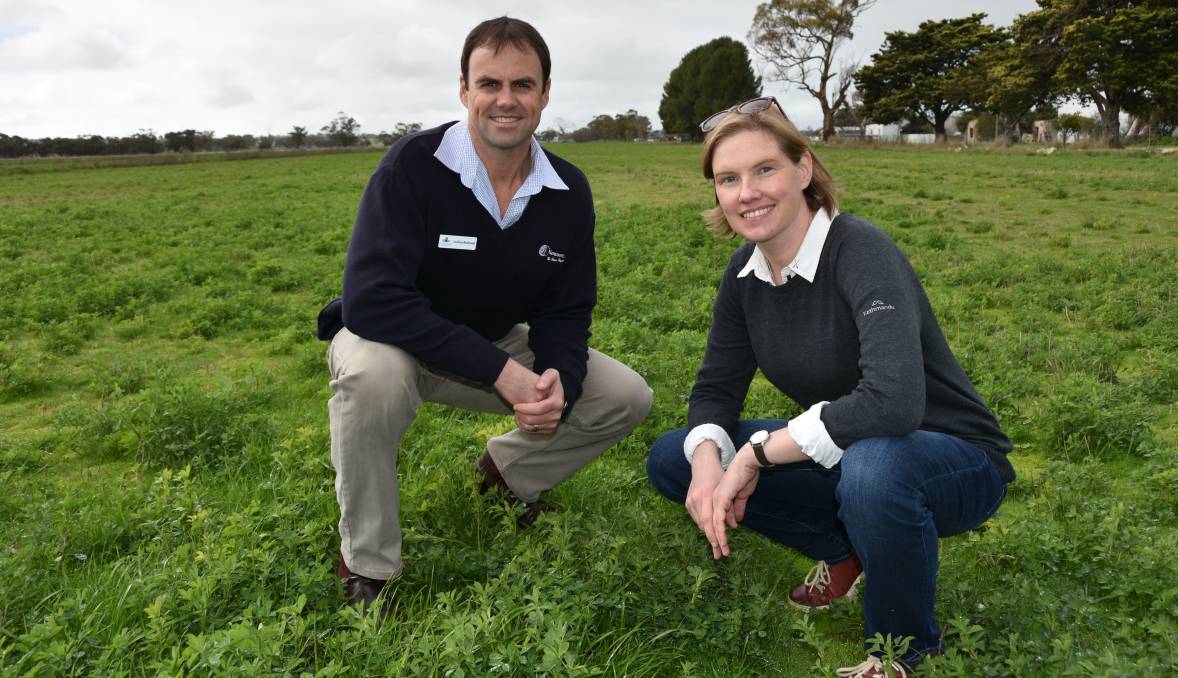 PROTECTION PROJECT: Lucerne Australia chairman Josh Rasheed with NSW DPI researcher Ainsley Seago, who has just completed a project aiming to find ways to reduce the impact of lucerne seed wasp.
By Catherine Miller, The Stock Journal, 31st August 2019
Lucerne seed wasp is an economic threat to the industry, reducing yields by up to 80 per cent, especially in years with warm, dry winters.
But NSW Department of Primary Industries entomologist Ainsley Seago has uncovered some promising ideas to tackle the pest based on previous studies and also an enhanced understanding of the life cycle of the wasp and how it behaves through glasshouse and field trials.
Last month, the Orange, NSW-based researcher presented her findings at a Lucerne Australia meeting in Keith - the body which obtained nearly $90,000 in funding from the Rural Industries Research and Development Corporation for the three-year project.
The wasp causes damage by laying its eggs in the developing seed pods, preventing the seed from maturing.
It results in high seed clean out rates, which occurred in the 2014-15 season.